News
Look forward to meeting the new members of the Hoptimist family. As always, there is something for everyone – and for every occasion. The Hoptimists are smiling at you and are awaiting your response: Maybe a smile, maybe even a little bob that sets off their energetic, little bounce.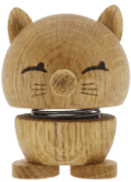 Cat
Usually cats do just as they please, but you'll always know where to find our Hoptimist cat. It simply hops on the spot if you pat it gently on the head. An amazing gift idea for every cat lover. Even the real cat of the house will probably not be able to resist nudging the new playmate.
Bunny
Bouncy, wide awake and all set to hop about. The Bunny Hoptimist is irresistible – it's cute, cheeky and completely innocent.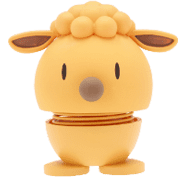 Lambert
Easter is the time where Nature is at her most adorable. Just look at the Easter lambs! These little tufts of wool wobble cautiously to their feet, and soon they're leaping about with joy. Decorate your home with this happy Lambert Hoptimist.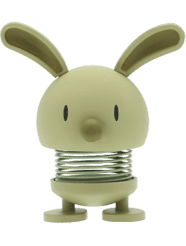 Bunny
The Bunny Hoptimist helps generate Easter spirit with joy and the fresh optimism of spring, but beware, it is cheeky enough to hide the delicious Easter eggs!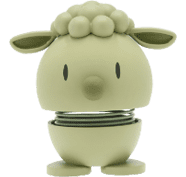 Lambert
Update your Easter decorations with this cute Lambert Hoptimists that help brighten up the table with trendy Easter colours and high spirits.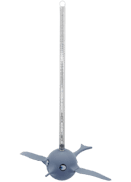 Birdie
Let Birdie float above your head, in the window, over the sofa or in any corner where it can remind you to be happy and enjoy a bird's eye view.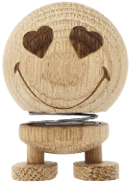 Smiley love
Ah, love. That feeling of butterflies in your stomach. Bliss, longing and excitement make you feel like you're walking on air. You simply want to jump for joy, and this Love Hoptimist is happy to accompany you.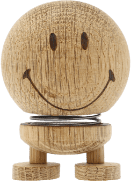 Smiley
The original Smiley is the most commonly used emoji. Its delightful beaming smile spreads joy and optimism, and you can't help but feel happy when you look at this smiling Hoptimist.